When learning how to build an information product business (or any business), it is not only critical that you arm yourself with the training and tools you need, you must also surround yourself with the people you can learn from.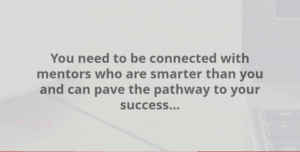 As a matter of fact, connecting with the right mentors and like-minded business owners can prove to be much more valuable to your success than the tools and training.
As a veteran in the world of digital information marketing, I've learned one thing for sure – It's not as easy as the experts make it sound. You hear all of the stories of overnight internet riches and how you get started today, you will be living the life of your dreams tomorrow.
Let me ask you a question…
Aren't you sick and tired of all the empty promises, instant wealth secrets and push-button solutions you've been promised time and time again?
If you are…
I know exactly how you feel!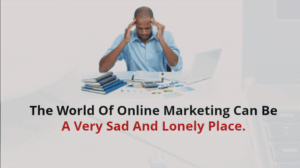 The REAL TRUTH is it takes an investment of time, education and money if you really want to build a highly successful business.
You need to be connected with mentors who are smarter than you and can pave the pathway to your success as well as networking with like-minded entrepreneurs that share you passion and desire to help others.
Building a virtual business can be a road to sleepless nights, maxed out credit cards, poor health and even divorce if you are trying to do it on your on without following a proven plan and connecting with the right people.
You're sitting there in that spare bedroom or kitchen table staring at your computer. You're all alone and no-one is there to cheer you along this journey.
No-one is there as you spend long hours and sleepless nights painstakingly looking for that path to profits.
That formula that we all have desperately sought to help you achieve the business success and key to the lifestyle you rightfully deserve.
No-one is standing by your side cheering you on. Instead, they think you're crazy for doing what you do.
We'd like to help you show your family, coworkers, friends and all of the naysayers that you're not crazy and that there are other people out there just like you who are doing what you do and are wildly successful and living the life of their dreams!
THAT'S WHY WE CREATED EWEALTHOLOGY™